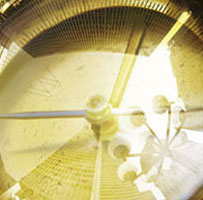 "Opportunity is missed by most people because it is dressed in overalls and looks like work"
-Thomas Edison



631-996-4077
Employers


Post your sales and hard to fill opportunities as featured jobs
This is a fantastic avenue to find excellent candidates. The large percentage of candidates that will view our Featured Jobs have come to this site by way of referral, often turning up that off the radar "star".
Remember, your posting will not name your company and we will always vet candidates to their suitability for you before any introduction.
If this is a possible solution for your firm, please call or email, we would love to help!


Developing a long term, successful recruiting relationship
Ehlers Recruiting Partners prides itself on the personal relationship we build with our clients. We are committed to getting to know your business, your corporate culture, people and business strategy when starting an assignment. Understanding all these things helps us find great candidates, not only during our search, but also when you may not be actively searching. Often this leads to a great candidate pool for your "bench", accelerating hiring time on future searches, as well as an opportunity to evaluate "topgrading" your current team.


Permanent or Consulting
Most of our clients hire on a permanent basis, however in an uncertain market often there is excellent talent available for specific projects and short assignments on a consulting basis. This also offers an opportunity to see if there may be a longer term fit, without fully committing to a permanent hire. We can also structure a consulting arrangement a number of different ways to help your headcount and cash flow situation.


Inside Sales Consulting
If you are looking to take your team to the next level of success, or you are considering if a telemarketing team could be a valuable addition to your business development goals; we partner with a specialist firm that can help you. Our partner provides services for building a team in-house, improving the team you have in place, or outsourcing your team. Please call to discuss.